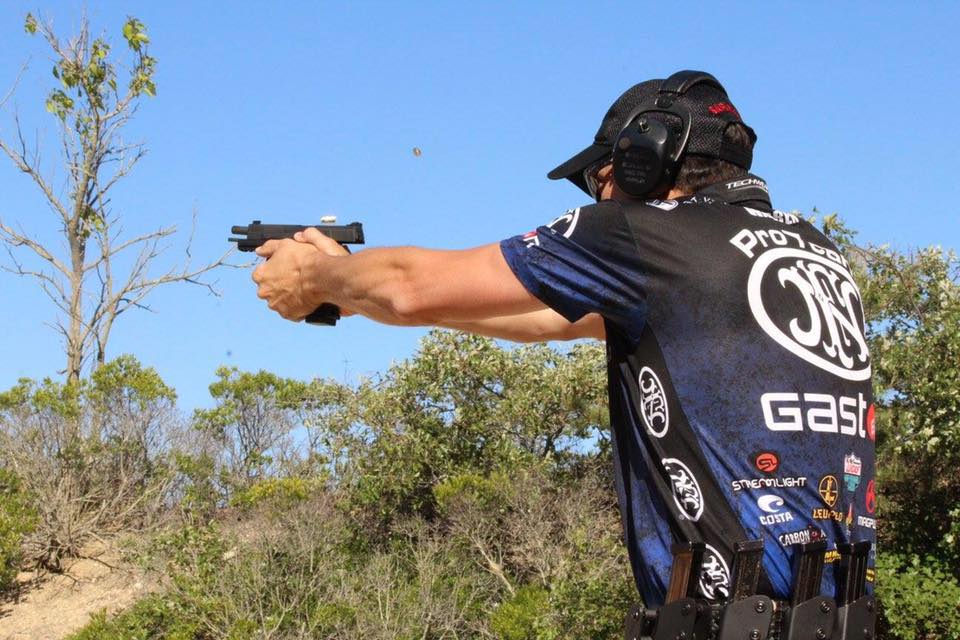 "I use Sevigny sights by Warren Tactical Series on all of my competition and carry pistols. The sights have produced winning results for more than a decade. For top speed and accuracy with a handgun, give them a try."
Dave SEVIGNY
World Champion Pistol Shooter
Following 18 illustrious seasons spanning 1999-2016, Dave Sevigny has accumulated 240 major championships in seven different action handgun shooting sports:  International Defensive Pistol Association (IDPA), International Practical Shooting Confederation (IPSC), NRA Action Pistol (including Bianchi Cup), Pro-Am Shooting & outlaw steel, Steel Challenge Shooting Association, Tactical Shooting Association and United States Practical Shooting Association (USPSA).  Dave is a five-division USPSA Grand Master class competitor and is recognized as the most accomplished competitor today with polymer frame striker-fired pistols. Being a consistent performer is Dave's theme and his stats in the most prestigious tournaments speak for themselves. IPSC/USPSA Level V and IV tournaments: 18 Wins, 13 @ 2nd place, Top 5 overall in 47 of 50 total entries and 95-99% in 41 of 50 entries.
During the 2016 season, Dave won another USPSA National Championship, Steel Challenge National Championship and Steel Challenge World Championship using polymer frame striker-fired FN FNS Longslide pistols topped with Warren Tactical Series-Sevigny sights. Dave added 11 more Area and State level tournament wins in Steel Challenge and USPSA for 14 total wins.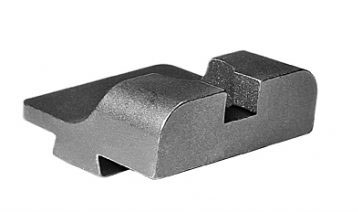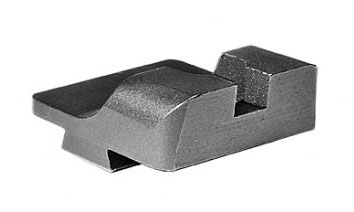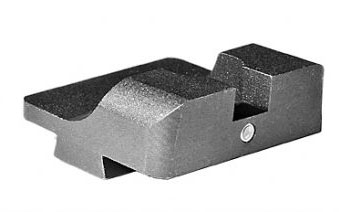 Dave is employed by FN America specializing as a brand ambassador, subject matter expert, trainer and athlete in competitive shooting. He also represents GASTON J. GLOCK style LP's high quality line of hunting and shooting apparel.
Dave Sevigny is a world champion and household name in shooting sports yet he continues to conduct himself as a regular guy, right where he began.  Polite, humble and committed to sharing his experience you will find Dave mixing in with others anywhere he competes.  Off the range, Dave is a husband, father, outdoorsman and hockey player.
Top-ranked world and national champion in practical handgun shooting sports. Specializes in iron-sight pistol competition and training. In 18 seasons spanning 1999-2016, Dave Sevigny won 240 major championships at state, regional, national and world level.
Dave's top wins include:
Multi-Time USPSA National Champion
Multi-Time Steel Challenge World Champion
Multi-Time Pro-Am Champion
Multi-Time IPSC National Champion
Multi-Time IDPA National Champion
Multi-Time Steel Challenge National Champion
Multi-Time Tactical Shooting National Champion
Bianchi Cup National Champion
IPSC World Champion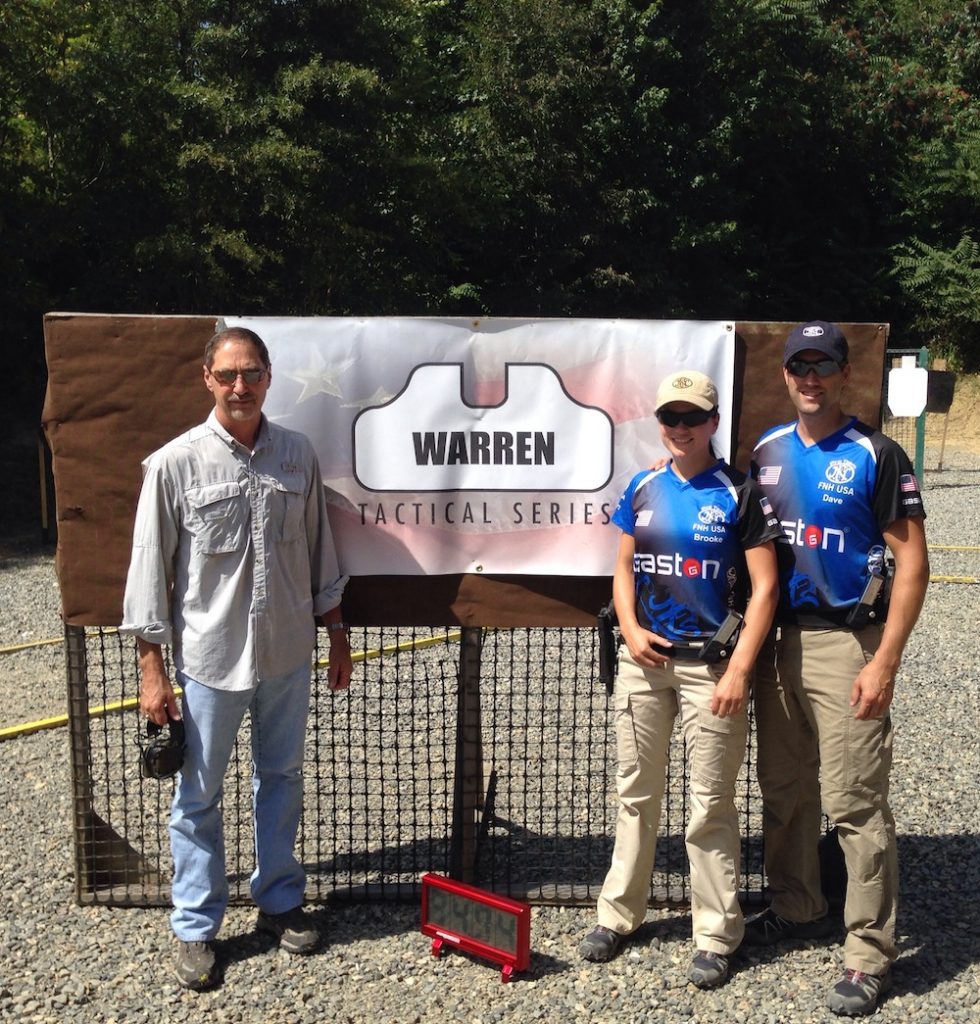 Scott, Brooke, and Dave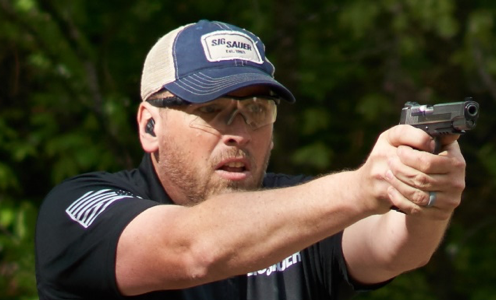 "It's not often that you find a piece of shooting equipment that stands the tests of time.  There's always newer technology, improvements, or just better stuff that comes to market.  I'm happy to say that my sights aren't one of those things.  I've used the Warren Tactical Fixed rear sight for well over 10 years now, and I still swear by them today.  Most of my iron-sighted shooting accomplishments during the last decade have been done with these sights.  They don't break, they don't fail, and they just plain work.  If you're in the market for a set of competition pistol sights that can also fit the bill for self-defense or just a day on the range, look no further!"
Phil STRADER
World Champion Pistol Shooter
Phil Strader started competitive shooting in the early 1990's while he was a new police officer in Danville, VA.  By 1997, he moved to become an officer with the U.S. Capitol Police, protecting congress for 8 years. Phil's competition skills improved, to find him ranked a Grand Master in USPSA competition. Since then he has not missed a Nationals or missed finishing in the top 10 of the Limited Division!
Phil's now in New Hampshire, working for Sig Sauer, Inc. as their Pistol Product Manager:
Manage polymer pistol products;
Assist with R&D, Sales, Marketing, and Engineering with new products, launch plans, and strategic planning;
Drive requirements based on market trends and end user feedback;
Develop new products within the line, as well as New Product Introductions from scratch;
Developed business plans and forecast models; and
Certifications
With nearly 100 match wins over his professional career, here are some of Phil's shooting accomplishments and major match win:
2016 US Steel National Champion – Single Stack
2015 World Speed Shooting Champion – Carry Optics (1st in USPSA history)
2015 Single Stack National Champion
2014 World Shoot-Off Champion – Standard
2014 World Speed Shooting Champion – Production
2011 IPSC World Champion – US Production Team
2011 US Production Gold Team – World Shoot XVI Rhodes, Greece
2008 World Speed Shooting Champion – Limited & Rimfire Iron
2008 US Steel Challenge National Champion – Rimfire Iron
12-time High Law Enforcement – USPSA Nationals
2007 US Steel Challenge National Champion – Limited
2006 World Speed Shooting Champion – Limited
2005 World Champion – US Standard Team
2005 US Standard Gold Team – World Shoot XIV Guayaquil, Ecuador
2003 National Point Series Champion – Limited (1st in USPSA History)
2002 World Champion – US Standard Team
2002 US Standard Gold Team – World Shoot XIII Pretoria, South Africa
Join Phil on Facebook and view his many videos on YouTube!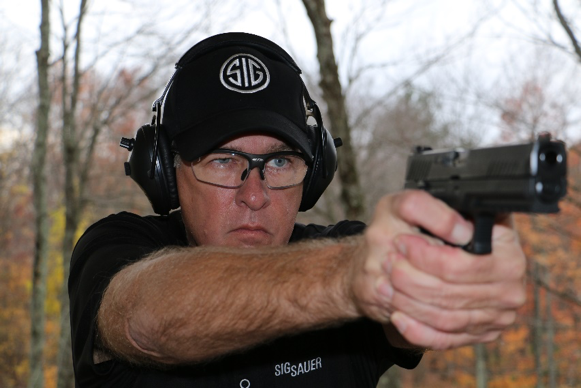 "I was one of the first professional shooters back in 2004 to test Warren Tactical sights. After training and competing with Warren sights, I told Scott that the rear sight seems to disappear and it's easier to acquire and maintain focus on the front sight which results in better accuracy. To date, I continue to run Warren Tactical Sights on my pistols."
Tom YOST
National Champion Pistol Shooter
Tom Yost has been involved in the shooting industry for over 30 years as a competitor, instructor and consultant.  He serves on the Board of Directors for the Scholastic Shooting Sports Foundation and as Northeast Area Coordinator for IDPA.
Some of the numerous championships he has won include IDPA Nationals, IDPA Winters, Steel Challenge SSP & ESP, US National Steel SSP & ESP. Tom's passion is "passing on the all American sport of shooting to future generations."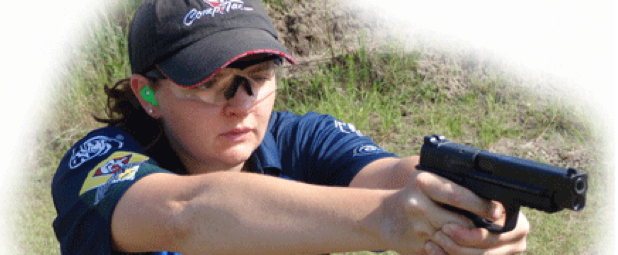 "I started using Warren Tactical Series – Sevigny Competition sights when I was working with Dave in 2006. His rear sight approach is to have a clean rear surface, with no distracting design features. I love the sights because the sharp edges enhance my ability to differentiate between sight and target … end result for me, more accurate shooting with faster splits than most of the guys."
Randi ROGERS
National Champion Pistol Shooter
Randi Rogers is a shooter from the top of her head down to the tips of her toes. Working as the Sales and Marketing Manager for the holster manufacturing company Comp-Tac, Randi dabbles in hunting, fishing and the great outdoors but at the end of the day she wants to have a gun in her hand. For the last 18 years Randi has won over 50 world and national titles in action shooting sports such as Cowboy Action Shooting, IDPA, IPSC, USPSA and 3Gun. Randi fills her days concealed carrying in a Comp-Tac Holster, spending time practicing at the range, writing for different outdoor publications and finding new ways to help other women enjoy the recreation and entertainment of target shooting.
With over 40 World and National Championship Titles, Randi has excelled in all areas of competitive shooting.   With skill and passion, you can count on Randi to finish near the top in her class, category, division and amongst all competitors.  From her early wins in the world of Cowboy Action Shooting, to bringing home a Gold Medal from the 2011 IPSC World Shot in Greece, Randi is a winner.
2016
USPSA Space City Championship Carry Optics High Lady
IDPA Gulf Coast Regional Championships High Lady
Aiming for Zero Charity Match High Lady
USPSA Double Tap High Lady Production Division
2015
IDPA Indoor Nationals High Lady
USPSA Florida Open Ladies Production Champion
IDPA Pan American Championship High Lady
3Gun Nation Qualifier Group 2 Ladies Champion
USPSA Single Stack and Revolver Aggregate Ladies Champion, 4th Ladies Single Stack, 2nd Ladies Revolver
USPSA Production Ladies National Championship
2014
IDPA Indoor Nationals High Lady, 4th SSP Master
TX State Open High Lady Limited
USPSA Oilfield Classic High Lady Limited
Action Pistol World Championship High Lady Production
USPSA Double Tap High Lady Limited
SASS World Championship Ladies Sweet 16 Shoot-Off Winner
USPSA Area 4 Ladies Production Champion
IDPA Ladies National Champion
IPSC World Championship- 3rd Ladies Standard, Ladies Standard Team World Champion
IDPA BUG Gun Ladies National Champion
For more in-depth information visit Randi's website at www.randirogersshooting.com
"Warren Tactical sights are one of a kind – true, tested, and trusted. If you are looking for sights that are simply the best available on the market today regardless of if you are a competition shooter, a law enforcement officer, or are using them for personal defense, these are the ones you must purchase."
Morgan ALLEN
National Champion Pistol Shooter
At ranges where I practice, local monthly matches where I test my training, or at championship events across the country, I'm routinely asked about the gun, magazines, ammo, holsters, and other equipment I use.  Those questions inevitably drift toward questions about what I prefer for every day concealed carry and personal protection in my home.
I value the time I spend connecting with fellow shooters on this topic because I know that having the best equipment is just as important as having the skills needed to become proficient.
My passion for winning genuinely equates to a desire to help shooters of all experience levels achieve their goals, and then exceed them.
Having progressed from a first-time shooter to a state champion within two years, I consider myself in a unique position to offer first-hand experience with what works and what doesn't to shooters of all skill levels. The experience has also afforded me exposure to a very wide and deep audience.  I hope to continue to increase my sporting participation through the support of like-minded sponsors that are themselves interested in creating new market niches, or expanding and deepening existing ones.
Join Morgan on Facebook
2016 IDPA ESP Division National Champion
Member of USA Team @ 2011 IDPA World Championship
+60 -time IDPA State & Regional match Division Champion
12 top-five Division finishes @ National Championships
NRA Certified Pistol Instructor
PPC Master
Here are some videos featuring Morgan on YouTube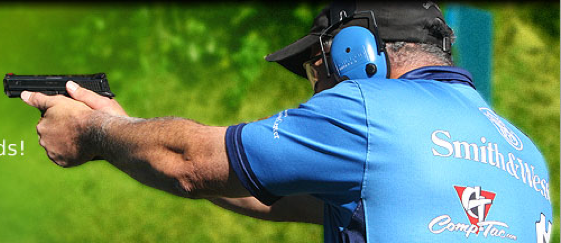 "I used Warren Tactical sights while part of three professional shooting teams – first with Beretta USA, followed by Smith and Wesson and currently with Comp-Tac Victory Gear. The sights are a definite advantage. The design and wide notch allow me to see my front sight faster in the center of a target. I trust Warren Tactical sights both for competition and defensive carry. I recommend Scott's sights to the shooters in my classes – his sights are on my guns today."
Gordon CARRELL
National Champion Pistol Shooter
Gordon Carrell started the GLC Shooting Academy in 2004 after numerous requests from fellow shooters wanting instruction on how to shoot better and be more competitive.
Gordon has over 60 National, Regional and State Titles including 2011 Smith & Wesson Indoor National Championship.  Gordon holds the classification of Distinguished Master in SSP (Stock Service Pistol) and ESP (Enhanced Service Pistol) in IDPA (International Defensive Pistol Association.)
Gordon Carrell started shooting in late 2000 and after winning numerous regional and state titles was picked up by the Beretta USA shooting team in 2002.  Gordon was sponsored by Beretta through the 2006 season and signed with Smith & Wesson in 2007.  Gordon is currently is sponsored by Apex Tactical Specialties, Armadillo Concealment, Comp-Tac Victory Gear, and Warren Tactical Sights.
For more information about Gordon's classes visit www.glcshootingacademy.com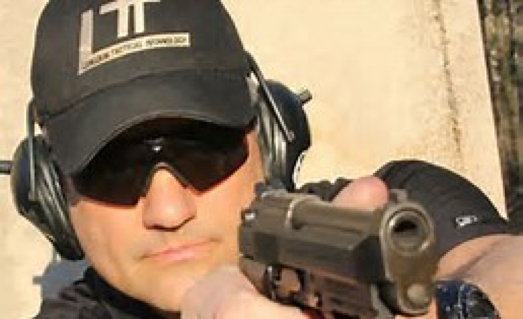 "I have been using Warren Tactical Sights since 2003. Being able to see more of the target or threat is very important in any type of practical shooting.  These sights do exactly that, they let you see more and have more information about what lies beyond your sights."
Ernest LANGDON
National Champion Pistol Shooter
Ernest Langdon has 12 years active duty as a U.S. Marine and 19 years in the firearms industry. His duties in the Marine Corps include participation in military operations all over the world to include Panama, Cuba, Philippines, and the Persian Gulf. He served as the Chief Instructor of the Second Marine Division Scout Sniper School and the High Risk Personnel Course as well as the Platoon Sergeant of a Close Quarters Battle (CQB) and Designated Marksman (DM) teams and a Scout Sniper Platoon.
Ernest is a graduate of 40 formal shooting schools and 4 anti-terrorism schools with instructor certifications from the FBI, NRA, US Army, US Marine Corps and is a California POST Certified Firearms Instructor. Mr. Langdon has accumulated over 1500 hours of formal instruction on the use of firearms since 1985. He is also a graduate of US Army Ranger School, Navy SCUBA School, US Army Airborne School, US Army HALO School and both USMC Scout Sniper School and Scout Sniper Instructor School.
After leaving the Marine Corps and entering the private sector, he has been shooting competitively for over 25 years and has acquired a Grand Master Class rating from the United States Practical Shooting Association. He is one of the few Distinguished Masters in the International Defensive Pistol Association with 10 National Championship Shooting titles and 2 World Speed Shooting titles.
He has trained over 5000 students in advanced marksmanship skills to include personnel from the FBI, DEA, CIA, DIA, Federal Air Marshals, State Department, Secret Service, state and local law enforcement, as well as every branch of the US and some foreign military services. He is a published author with several articles in print in major industry magazines on firearms techniques and tactics.
He is on staff with The Police Policy Studies Council and has been an adjunct instructor for Beretta USA, Sigarms Academy, Smith & Wesson Academy and the Surefire Institute.
Ernest has won more than ten national championships and two world speed shooting championships.
Visit www.langdontac.com for training details and on Facebook Langdon Tactical, Inc.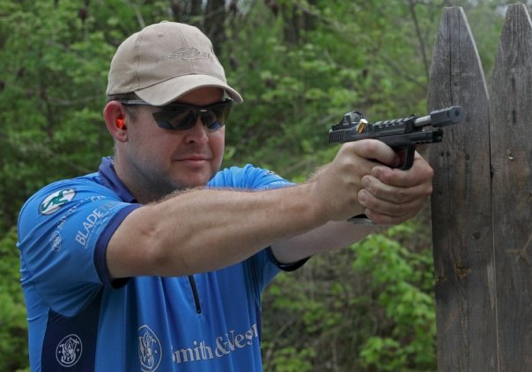 "I've used Warren Tactical sights to win all of my IDPA National Championships.  Since 2002, I've installed Warren Tactical Sights on every one of my pistols, including the S&W M&P series and 1911s.  Scott's patented design is unique in that all non-essential sharp corners and edges are rounded which allows my eyes to quickly find and focus on the front sight and acquire my sight picture. The wave design also allows for faster target transitions and the rear sight obscures less of the target."
David OLHASSO
National Champion Pistol Shooter
David's competitive highlights include:
2015 USPSA National Revolver Champion
2015 World Speed Shooting Champion – Open Revolver
2 Time International Revolver Champion – Limited Division
6 Time IDPA National CDP Champion
IPSC World Shoot Production Team Gold medal winner
For more information about training and gunsmithing services visit David's website www.olhasso.com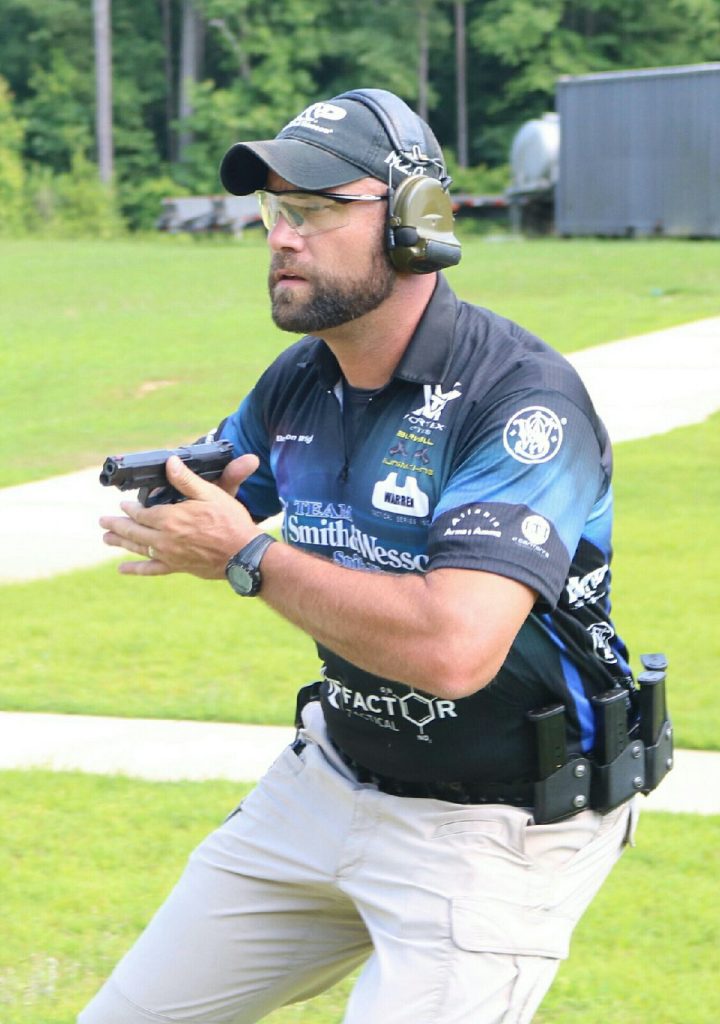 "I've used Warren Tactical sights on my M&P pistols to win my national titles. When I'm instructing competitive shooters or overseas "train ups," I have Scott's sights on my pistols and highly recommend them to all of my students."
Brandon Wright
National Champion Pistol Shooter
Wright Shooting Concepts is dedicated to providing cutting edge firearms training. We do this by utilizing techniques, principles, and concepts intended to provide the exact training that you are looking for.
We specialize in private firearms training, with small class sizes to provide a better quality product to you.
Brandon Wright is an accomplished Firearms Instructor and Competitive Shooter. He draws from his real world experience as a State Trooper and a member of SWAT. Combine the real life experiences to a rank of Grand Master, Distinguished Master and you get the best of both worlds.
Friend Brandon on Facebook.
4 National Titles
25+ Regional, Sectional and State Wins